Ready to go thanks to TR fix S de luxe
For even faster installation of PV systems on trapezoidal sheet metal roofs, the TR fix S de luxe roof anchor system with pre-glued neoprene seals is now available. The tedious and time-consuming on-site affixing of seals on the elevated beads is no longer necessary, saving you valuable installation time. Simply place the short rail sections in the correct position, and screw them to the trapezoidal sheet with self-tapping thin sheet screws.
Roof bracket system TR fix for rapid mounting on shed roofs
In combination with the patented panel fastener TRIC clip. Enormously flexible applications with options of short rail segments or continuous mounting rails and sheet metal screws or rivets.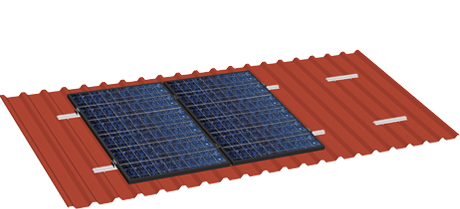 Rail variant: short perforated rails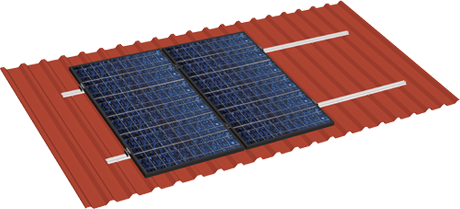 Rail variant: continuous rails
Fast and simple installation
Installation becomes childs play when using the pre-punched rail segments. Our patented TRIC clip panel fastener additionally also assures safe and fast module mounting.
Two rail variants
Depending on project requirements it is possible to either work with long, continuous rails or with short rail segments. This way the most economic solution is applied to each case.
Two safe fastening variants
Depending on the trapezoidal sheets' properties and the struc-tural conditions, sheet metal screws or rivets are recommended. They establish a secure connection to the roof structure.
Economic system pricing
For each application case the most economic solution is chosen. Low material costs and short installation cycles combine into highly attractive systems pricing.
Interested in TRIC Mounting Systems? Our experienced specialist installers will be happy to advise you. You don't have a Wagner Solar specialist available to you yet? Talk to us!