STEP 1:
Obtain
information
STEP 2:
Referral to your local
specialist installer
STEP 3:
Installation by the
specialist installer
Maximum performance, maximum cost-efficiency
Excellent quality of all system components
Customer-friendly warranty services
Leading technologies
Own TRIC mounting systems
Network of certified professionals
In order for the electricity to flow efficiently, all components of your solar power system must be optimally matched to one another.
Whether you want to use your solar power yourself with a grid-connected system or desire to be completely autonomous:
Wagner Solar has the right system for you!
---
Grid-Connected Systems
The simplest way to use the electricity generated by a solar power system is to feed it into the grid. You will receive an attractive remuneration, usually through your utility company, subject to local feed-in tariff regulations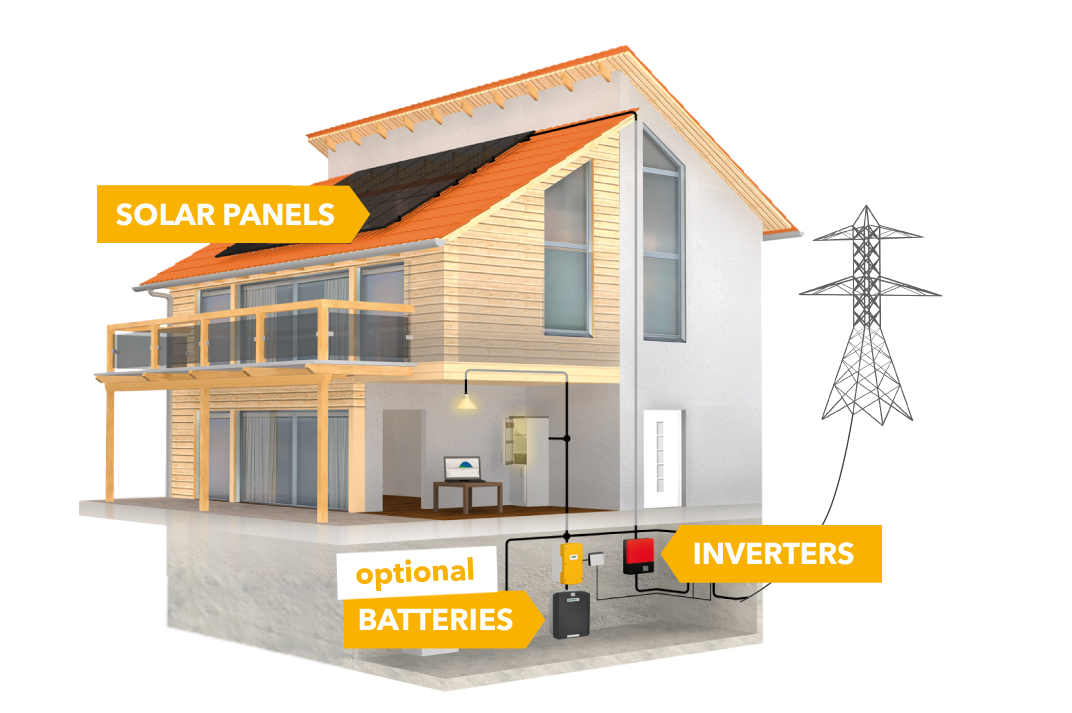 For single-family homes and apartment buildings
For businesses and agricultural applications
For public institutions and large commercial projects
---
Autonomous Systems
Autonomous solar power systems are a decentralized and very ecological form of power supply. They usually come into play when a grid-connected power supply is technically, economically or for other reasons not possible or sensible.
The electricity generated from solar energy is either used directly or stored in batteries, so that it can be utilized whenever needed.
DC-Coupled Systems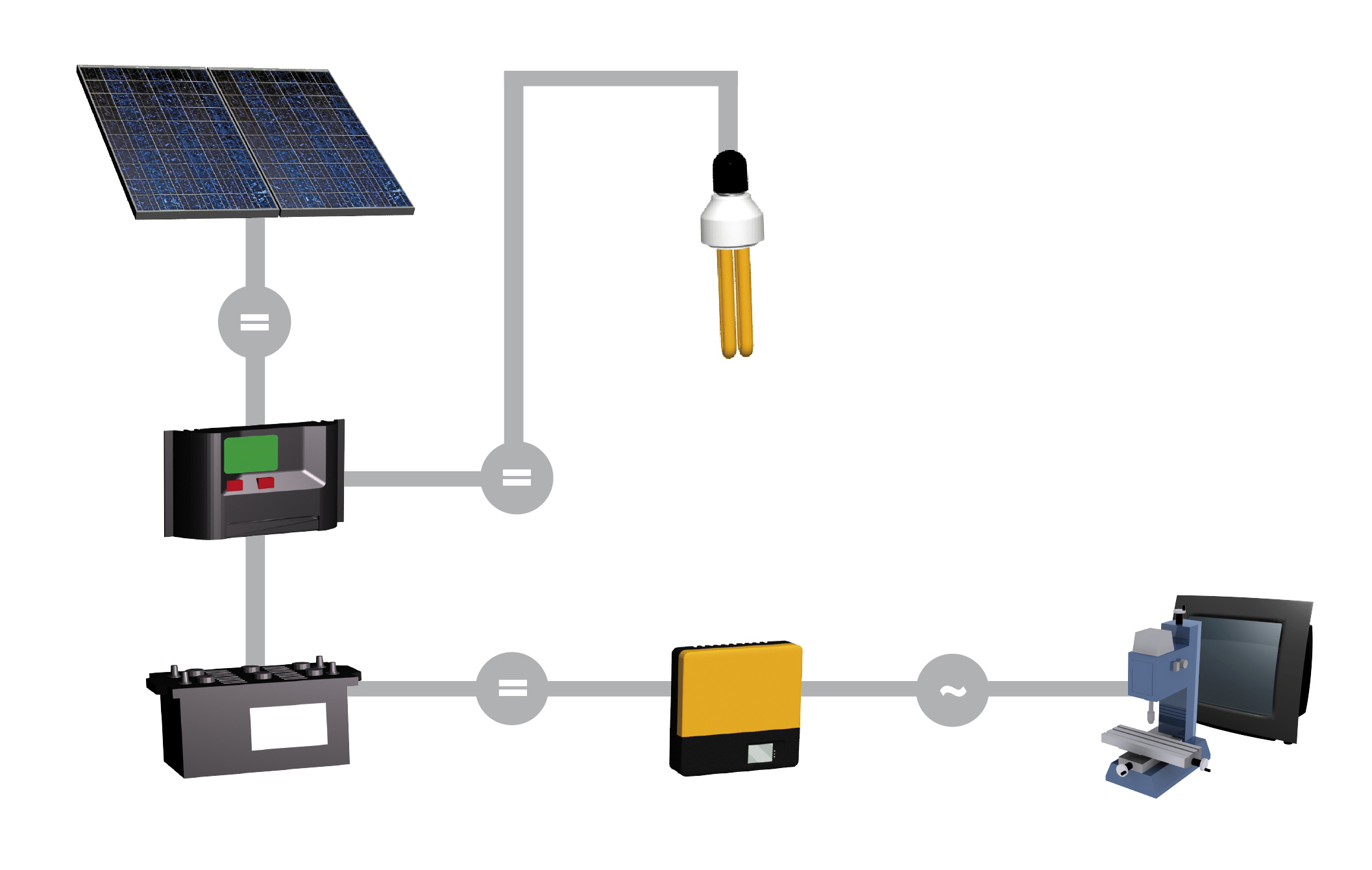 For direct current or alternating current
Efficient supply of direct current consumers directly from a battery
Simple and low-loss conversion to different DC system voltages
Connection of commercially available 230V consumers possible via an inverter
Enable basic DC power supply for lighting and cooling, health care applications, education and economic development in off-grid regions
---
Our competent partner installers and planners will be pleased to advise you which solar power system is best suited for your application.
You don't have a Wagner Solar specialist available to you yet? Talk to us!