Overview of Large Scale Solar Thermal Systems
Large Scale Solar Thermal Systems - an Investment in the Future
We all have goals. Our components, systems and solutions help ecologically–minded house owners, planners, solar businesses and entrepreneurs to achieve theirs. As a solar pioneer we have contributed in large measure to making big system technology economic and user-friendly.

Our large scale solar thermal systems are suitable for multi-family homes, hotels, hospitals, swimming pools, industrial process heat and district heating grids, complete with boiler system or as addition to existing heating installations.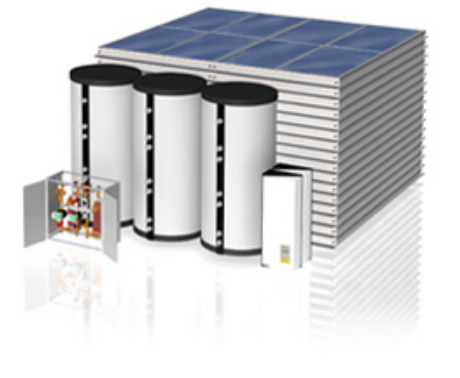 Your benefits:
For various applications
Prefabricated proven systems
Flexible installation
After-Sales Service
We are not just manufacturer and supplier, but your reliable partner for realizing successful, state-of-the-art solar solutions from planning to the start of operation. We greatly prize our high consultant competence and wellpracticed service.