New! TRIC F duo - Flat roof installation in record time
TRIC F duo - a highly flexible and compact mounting system for all conventional flat roofs. The sophisticated system convinces with low material use, easy assembly and short rail lengths facilitating handling. This reduces costs and increases profitability.
Low material use - high efficiency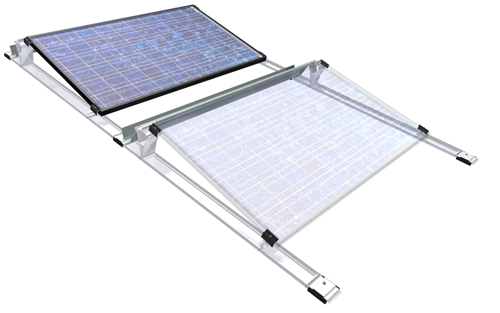 TRIC F duo: Southern orientation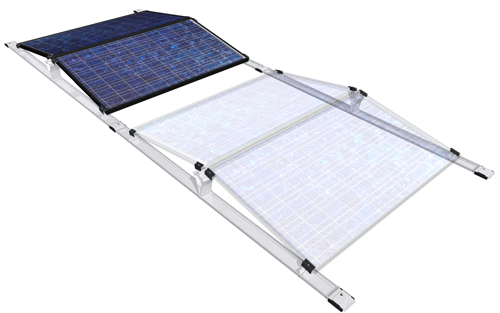 TRIC F duo: East/west orientation
Low system costs
The material-optimized, intelligent design cuts costs in three ways: the use of materials, during transport and during installation.


Very fast installation
The simple system reduces the installation time considerably.
Highly flexible
One system for southern (10°/18°) and east-wester (10°) mounting. The flexible, pluggable and segmental design is self-aligning, adapts to all substrates and surfaces and also forgives uneven roofing.


Lightweight design
Thanks to the low ballast the additional roof load is reduced. Building protection mats are only required to cover the rail ends.
Interested in TRIC Mounting Systems? Our experienced specialist installers will be happy to advise you. You don't have a Wagner Solar specialist available to you yet? Talk to us!