Wagner Solar's TOP line range of solar domestic water heating systems rank among the best the industry has to offer.


A perfect price-performance balance
The multi-award-winning TOP line solar water heating system combines the advantages of our powerful EURO L20 AR solar collectors with the outstanding features of the highly efficient ECOplus solar storage tank and an intelligent solar circulation unit. The ideal solution for DHW heating at an exceptionally fair price.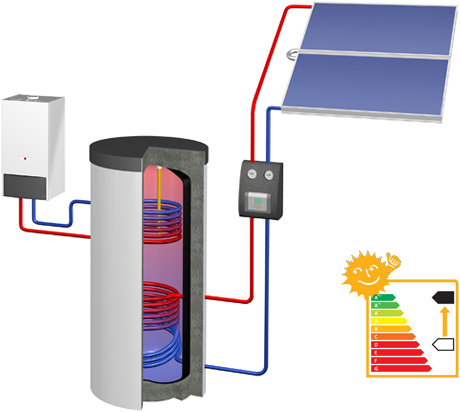 Your Advantages:
High quality thanks to premium materials and decades of engineering experience
Powerful through optimally matched components
Scalable performance with package upgrades
Ideally suited for single and two-family homes
Energy-saving convection brakes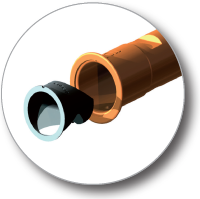 Our patented CONVECTROL convection brakes in the pipe connections prevent the uncontrolled escape of heat. Heat losses at a storage tank connection can thus be reduced by up to 50 %.
Scope of delivery
2 or 3 flat plate collectors EURO L20 AR
1 mounting system EURO TRIC
1 solar storage ECOplus 300/400, energy efficiency class B
1 solar unit CIRCO with expansion vessel set and cap valve
1 solar controller SUNGO
1 sensor connection box
1 solar liquid DC 20
Installation type: On-roof, In-roof, Free standing