With our solar water heating system BASIC line, we offer you an economic and robust gateway to the efficient utilization of solar heat.


Cost-effective solar system - high efficiency with small footprint
BASIC line was specifically designed for deployment in new buildings to allow harnessing solar heat as required by the German federal law "Promotion of renewable energy in the heating sector" (EEWärmeG). This compact solar thermal system has a collector surface of only 4.5 to 6.75 m², yet it nevertheless covers around 60% of your annual hot water requirements! When keeping in mind the long-term increase in energy costs, BASIC line also is an economically worthwhile investment for new as well as existing houses.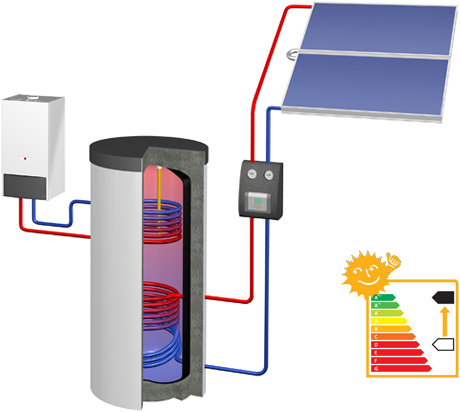 Your advantages:
High quality thanks to premium materials and decades of engineering experience
Top performance assured by carefully fine-tuned system components
Cost-effective entry-level solution
Tailored for households with up to 6 persons