The ECOshower shower drain, including its heat exchanger, has a very low installation height and is simply integrated into the shower tiling.
In addition to the flexible placement, direct wall mounting is possible with wall flange installation.
No matter whether in a single family home or a large sports arena – ECOshower offers the optimal solution for every application need.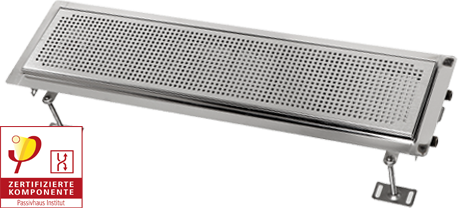 Shower Drain 810 H for tiles
approx. 56% energy savings*
Can be combined as required
Barrier-free installation, level with floor
High quality
Modern and timeless design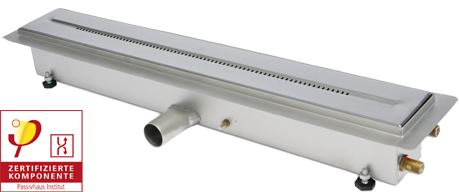 Shower Drain 800
DID YOU KNOW?
ECOshower shower drains can be cleaned with a few hand movements. After removing the stainless steel cover, the heat-exchanger spiral is directly accessible for cleaning. If required, it simply can be hosed off or cleaned with a brush.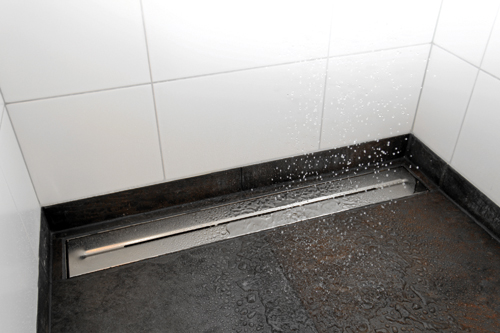 *NEN 7120, 12,5 l/min
Technichal Data
Technichal Data
ECOshower 800
ECOshower 900
ECOshower 810
ECOshower 810 H
Type
DHW connections right or left also available with wall flange
Choice of either stainless steel or variant that can be tiled
Discharge connection (mm)
Domestic water connections
50
1/2" male thread
Dimensions, L x W x H (mm)
860 x 186 x 111
960 x 186 x 132
866 x 240 x 116
866 x 240 x 154
Efficiency (%) NEN 7120
(12,5 l/min)
36,4
47,7
39,7
56,4
Join the growing number of satisfied ECOshower shower drain users now! Our competent partner installers and planners will be pleased to advise you which domestic hot water system is best suited for your application. You don't have a Wagner Solar specialist available to you yet? Talk to us!