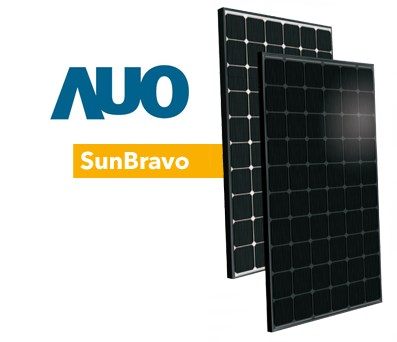 325 Wp
Monocrystalline cell technology
Anti reflective glass with high light transmissivity
Multi-Busbar Design
15 years product warranty
25 years performance guarantee
More and more electrical appliances (electric lawn mowers, e-bikes, heat pumps, air conditioning systems, electric cars, etc.) are being used in households. As a result, there is an ever-growing demand for highly efficient quality modules to increase the amount of self-utilized solar energy.

With our product of the month for November 2018, the AUO SunBravo 325, the yield increase of the Mono-PERC module is achieved through the multi-bus bar technology. Instead of 4 or 5 bus bars, 12 fine wires are used. These extend the active cell surface and hence boost light absorption.

Furthermore, shortening the wiring path notably reduces serial resistance. As a result, the power can be drawn more evenly.

Long-term stability is also improved, since the number of inactive partial cell surfaces that result from micro cracks is minimized.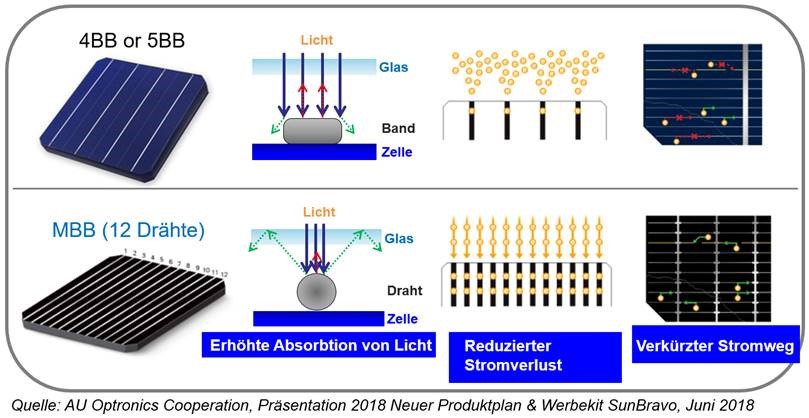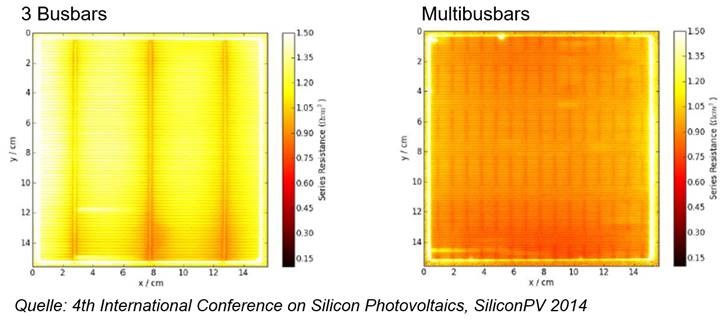 Our competent partner installers and planners will be pleased to advise you which solar module is best suited for your application.
You don't have a Wagner Solar specialist available to you yet? Talk to us!