The solar heating system FRESH line provides you with a versatile solution for hygienic hot water preparation as well as space heating. FRESH line solar space heating systems come with our most powerful solar collectors, the EURO L20 AR. Furthermore, the systems feature hygienic domestic hot water units for combined water heating and space heating support. The domestic hot water unit's controller manages hot water circulation while maintaining a constant temperature. Straight forward yet intelligent SUNGO solar controllers take care of the solar installation's operational control.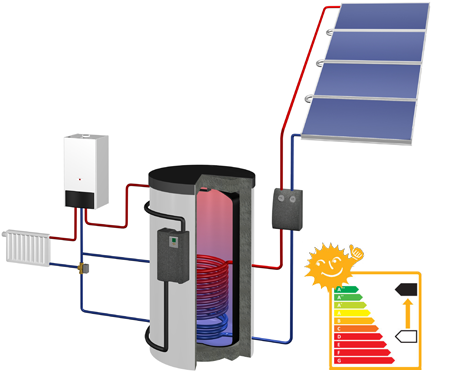 Your advantages:
High quality thanks to premium materials and decades of engineering experience
Powerful through optimally matched components
Straight forward controller with domestic hot water unit
Perfect for single and two-family homes
Our competent and experienced specialist installers and technicians will be happy to advise you. You don't have a Wagner Solar specialist available to you yet? Talk to us!