Intelligent Aid projects to enable access to clean water.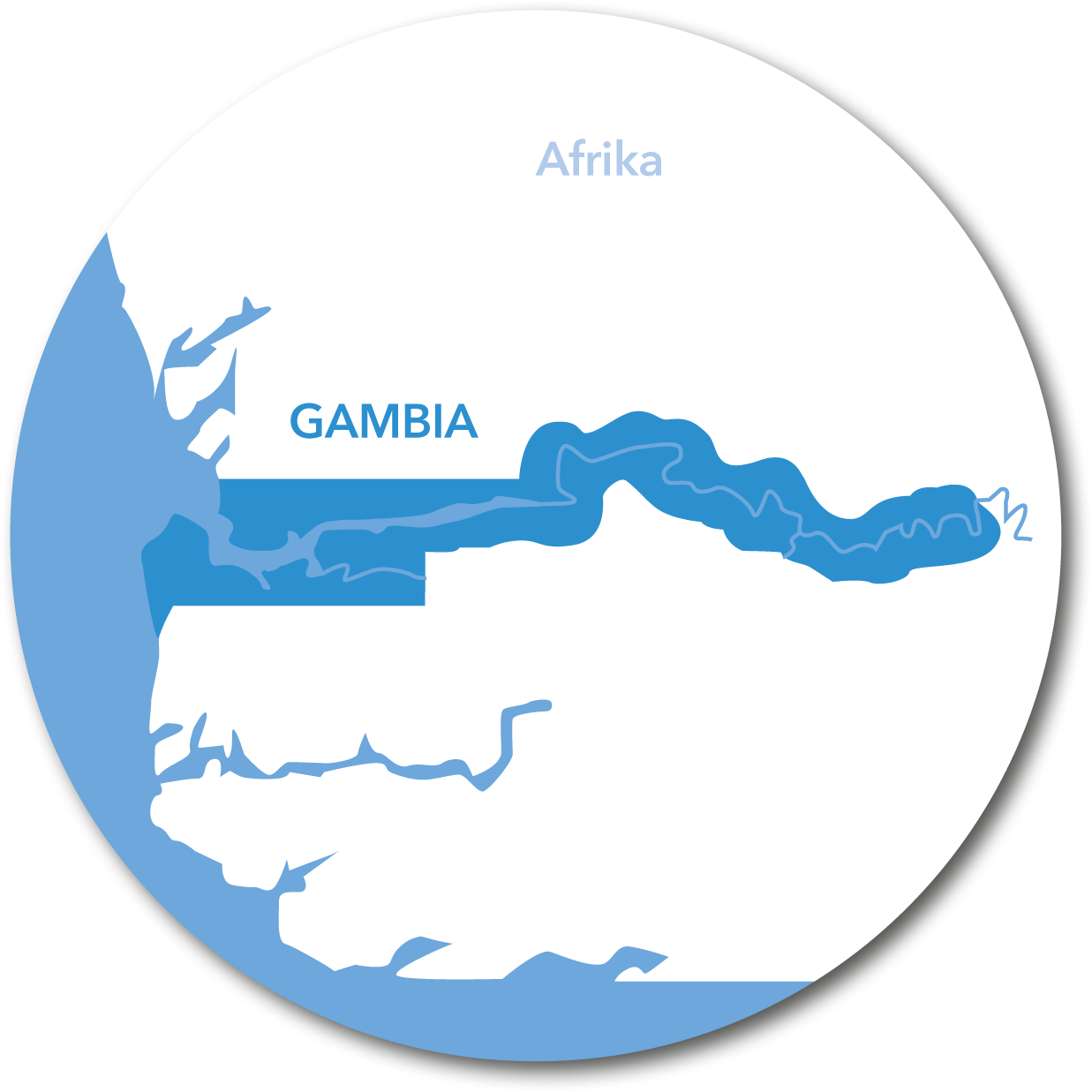 In many parts of the world access to energy is not a given.
At the same time energy does not only mean light and heat, but also access to clean water, an urgent issue in Gambia.

At Wagner Solar we became aware of the inhumane water supply and sanitation problems in Gambia through private contacts. The desperate situation prompted us to establish a permanent donation project. It allows us to sustainably improve the living conditions of the local people, which led to the first successful donation- based aid project of Wagner Solar GmbH. The project was successfully brought to the ground thanks to the generous financial support of our business partners, customers, suppliers and the commitment of Wagner Solar GmbH.




However – this was only the first step on a long road! Together with the "Wagner Solar Wasserprojekte gemeinnützige UG", a charitable NGO solely established for this purpose, we plan to implement one or two similar projects every year. All projects are entirely financed by donations. To keep them running, we count on your support. Help us to help!
What we do:
We support with Know-How! Training the locals on-site with our knowledge about renewable energy and water is part of our integral approach. Helping people to help themselves is the only way to assure a reliable long-term operation of the newly installed systems.
We take responsibility! Through the "Wagner Solar Wasserprojekte gemeinnützige UG" we take care of proper project monitoring, management and implementation.
Ways for you to help us helping:
We will be happy to receive your donation by bank transfer, perhaps even as a standing order? Regular donations greatly assist in planning and sustainably reaching our goal. Thank you very much! Since we are a registered non-profit* UG, you can deduct tax from your donations.
* The non-profit character was recognized by the federal tax office Giessen by declaratory decision of 13.07.2018 (St.-Nr. 020 250 92835).
Donation account:
Volksbank Mittelhessen eG
Wagner Solar Wasserprojekte gemeinn. UG
IBAN: DE60 5139 0000 0064 3452 06
BIC: VBMHDE5F


Payment purpose: "Gambia"
Many thanks to all those who have already helped!
Donations in 2018:
| | | | | | | | |
| --- | --- | --- | --- | --- | --- | --- | --- |
| Helgo Schütze | | 75,-€ | | | | Gerhard Elmshäuser | | 100,-€ |
| Wagner Solar GmbH | | 5.000,-€ | | | | | |
You have donated and would like to be named as a donor on our website?
Simply return the signed declaration of consent to us!
Contact:
Wagner Solar Wasserprojekte gemeinnützige UG | Industriestr. 10 | 35091 Cölbe | Tel: 06421 8007 -0 | E-Mail: This email address is being protected from spambots. You need JavaScript enabled to view it.
Our Aid projects: